NDOW Western Fishing Report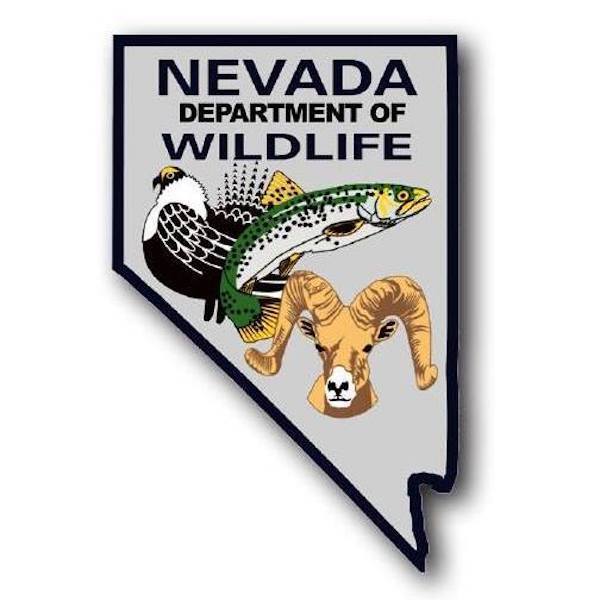 Photo Credit: Courtesy of NDOW
by Nevada Department of Wildlife
3-26-2021
Website

BILK CREEK RESERVOIR
Fishing has been fair as we lose the ice for the season. Trout fishing has been best in the afternoon and evenings with slow moving lures and worms off the bottom. Largemouth Bass and Bluegill fishing will pick up when the water temperature warms with spring.

BLUE LAKES
Closed until June 12, 2021. Fishing is expected to be fair to good.

CARSON RIVER
Early spring flows on the Carson are about 150 cfs and fishing has been good. Conditions should remain this way until we really heat up and start to see some snow melt. Fly fisherman using small streamer have done equally as well. . Spin fisherman using small spinners retrieved in deeper pools have caught a few good fish. As temperatures continue to drop, the trout metabolism decreases making slow moving lures and flies more productive. Light leaders and tippets will also increase catch rates.

EAST WALKER RIVER
Flows have been up much higher than the typical winter trickle this year. Although anchor ice has been an issue in some areas, anglers willing to search a little are finding some good productive water. Overall, fish seem to be holding low in the deeper pools but as insect life picks up and spring creeps in, there should be a few rising fish to cast at in the afternoons. Flows will play a big part in how well the EW will fish over the next month. Nice weather matched with prime flows can make for a really good time. The river has been and will continue to be stacked this season as flows allow for it.

HOBART RESERVOIR
Hobert Reservoir closed Sept 30th.

KNOTT CREEK RESERVOIR
Closed until June 12, 2021. Fishing is expected to be fair. A substantial fish die-off occurred in the summer of 2020. Fish size is expected to be smaller than normal as the fishery rebuilds

LAHONTAN RESERVOIR
Fishing has just started to pick up. With the warmer weather and good overall water conditions we should see this place fish great this spring and summer. Until it really fires up, spin fisherman using white jigs and small spinners are finding a few fish along sandy beaches. Slow moving lures and flies will catch more fish until the water temperatures climb a little. Fishing has been best when there's full sun and no wind to warm the shallow beaches.

LAKE TAHOE
Good reports of small macs at the moment. The cold temps are helping to bring the fish up. This is the best time of year to find larger rainbows and browns near the surface, making them accessible to shore anglers. Shore anglers are using smaller spinners for planted trout and larger spoons for larger rainbows and browns. Toplining for large rainbow and brown trout has also been productive in shallower water (less than 50 feet in depth).

MASON VALLEY WMA
Hinkson Slough is fishing very well. Mason Valley continues to stock the water and anglers are reporting fish up to 18 inches. Fly fisherman using the typical small midge pupa retrieved near the bottom or under the indicator have done well. Small leech patterns retrieved on intermediate lines are also a good bet here for the spring. As we warm up and the bass at Hinkson start to wake up, larger streamers near the vegetation should become productive.

MARLETTE LAKE
Mason Valley closed to fishing September 30th

ONION VALLEY RESERVOIR
Closed until June 12, 2021. Fishing is expected to be good to excellent this season

RYE PATCH
Fishing for walleye, crappie, channel catfish, white bass, smallmouth bass and wipers usually picks up when water temperatures get into the mid 50s, which is usually in April. Water temperature was 44 on 3/9/2021.

SPOONER LAKE
Spooner Lake remains open to fishing during the winter months but is largely effected by ice. As the ice comes off, fishing should be good with spinners and worms off the bottom. Fly fisherman using larger leech patterns and woolly buggers behind float tubes in open water are finding the occasional larger trout off the submerged vegetation.
SQUAW RESERVOIR
Fishing at Squaw Reservoir can be productive through the winter months especially on the northwest portion of the reservoir where warm springs keep water temperatures up. Fishing for rainbow and brown trout in the deeper portions of the reservoir in the winter can also be productive in areas free of ice. Fishing has improved here over the last year and should continue to do so with good water conditions. Bass fishing should start to pick up at the inlet in April.
TOPAZ LAKE
Topaz has been and is still fishing very well. Shore and boat anglers are reporting trout averaging 12 - 16 inches with a few larger mixed in.

TRUCKEE RIVER
This is the first time in a long time that the Truckee has gradually climbed to early spring flows. Typically we see a pretty messy spring with flows all over the place but it's still early. The river is in excellent condition and fishing will continue to be great as long as the mild weather sticks around. Flows are at roughly 500cfs in Reno but are expected to climb with the coming runoff. Surveys this year provided some impressive fish numbers and size. Fishing mid-day will continue to be good until we really heat up making for water clarity issues by afternoon. East of Reno some BWO mayflies may still be found in the afternoons. Small mayfly emergers and soft hackles just above or under the surface have worked well this winter. Nymph fishing continues to be the best method for numbers but streamers are going to be the best bet for big fish, especially with the increasing flows. Spin fisherman continue to do well around the parks for some impressive carry-over hatchery rainbows.

URBAN PONDS
Majority of the urban ponds in the western region have received one round of stocked trout this spring so far. As weather and water conditions allow for it, they'll continue to get fish supplemented as needed. The Sparks Marina and Baily Pond fishing docks are both closed for repairs currently but should reopen soon.

WALKER LAKE
Walker Lake is currently near 50% of capacity and rising. An increase in the lake level is key to the fishery rebounding.
WALL CANYON RESERVOIR
Good reports back from Wall Canyon this Spring. Access seems to be good for now and should stay that way without extreme spring rain or snow. The lake is open and fishing well at both the inlet and the dam. Trout will likely make up most of the catch until we heat up a little more. Successful bass anglers are primarily fishing with slower moving worms or jigs near or on the bottom. Larger streamer flies and Rapalas fished in open water will catch good trout and bass all spring. If you haven't been here, Its worth checking out.
WASHOE LAKE
Stocking of several thousand channel catfish and white crappie along with half a million juvenile white bass has occurred in both Little Washoe Lake and Washoe Lake during the 2017, 2018, and 2019 seasons. Expect slow fishing with some areas being more productive than others. Fishing has been productive for in little Washoe for small bass. Small bright jigs or small spinner seem to be best bet. Carp can also be a good option in little washoe for anglers when the wind is down.
More Reports
Nevada Department of Wildlife Reports
for Friday, March 26th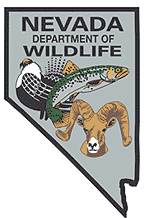 Bilk Creek Reservoir
:
Fishing Has Been Fair With The Ice Melting
Blue Lakes
:
Opens For The Season on June 12th
Carson River
:
Conditions Should Remain Good Through Spring
Chimney Dam Reservoir
:
Fishing Should Be Getting Better Towards The End of April
East Walker River (NV)
:
Flows Will Play A Big Part on How Well The River Fishes Over The Next Month
Knott Creek Reservoir
:
Closed Until June 12th
Lahontan Reservoir
:
Fishing is Just Starting to Pick Up
Lake Tahoe
:
Cold Temps Are Helping To Bring The Fish Up
Mason Valley Wildlife Management Area
:
Hinkson Slough is Fishing Very Well
Onion Valley Reservoir
:
Fishing is Expected to be Excellent This Season
Rye Patch Reservoir
:
Fishing Should Start to Pick up in April
Spooner Lake
:
As The Ice Melts Off Fishing Should Pick Up
Squaw Creek Reservoir
:
Fishing Has Imporved Over The Year
Topaz Lake
:
Topaz is Still Fishing Very Well
Truckee River
:
River is in Excellent Condition & Fishing Great
Wall Canyon Reservoir
:
Good Reports Back From Wall Canyon This Spring
Nevada Department of Wildlife Reports
for Wednesday, March 24th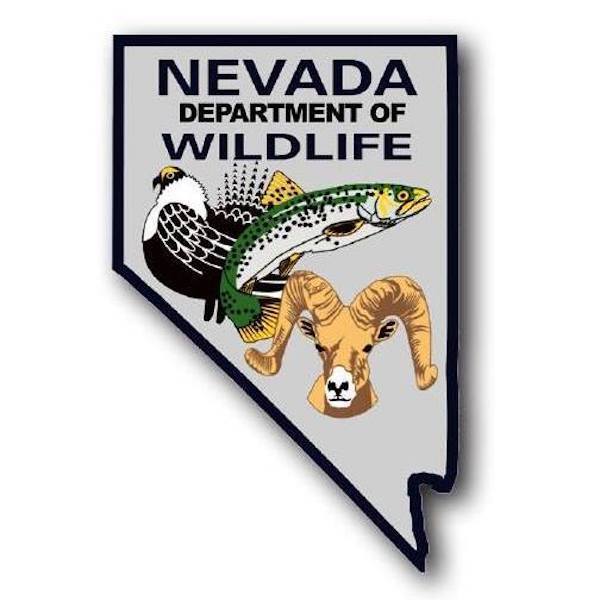 Lake Mead
:
Pre-spawning black bass are starting to show up
Lake Mohave
:
Anglers Having The Most Success With Soft Plastics
Colorado River - Laughlin
:
Black Bass Action Continues To Improve
Kirch Wildlife Management Area
:
Angler Activity Has Been Limited
Eagle Valley Reservoir
:
Eagle Valley Reservoir Report
Echo Canyon Reservoir
:
Shorelines Are Open But Muddy
•
NDOW Southern Fishing Report