CDFW, County of San Diego Bring Sacramento Perch to Southern California to Create Future Urban Fishing Opportunity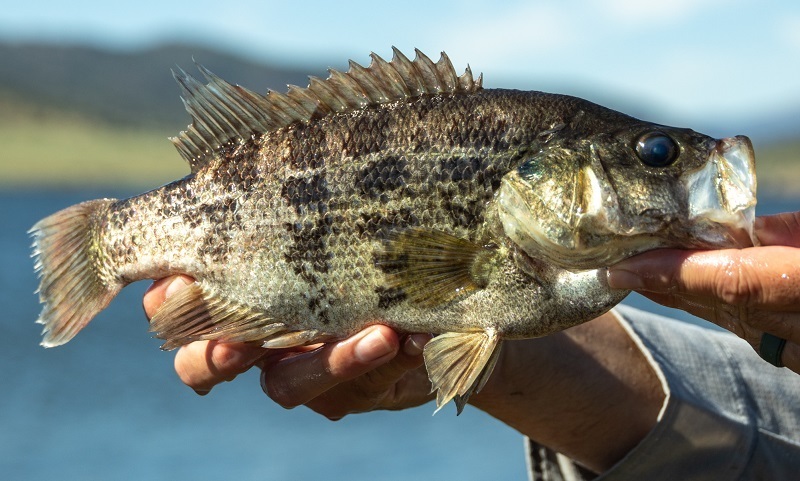 by California Department of Fish & Wildlife
9-7-2023
Website

The California Department of Fish and Wildlife (CDFW) in partnership with the County of San Diego Department of Parks and Recreation has introduced Sacramento perch to Lindo Lake in Lakeside in an effort to establish the first population of Sacramento perch in Southern California and create a unique urban fishing opportunity in the future.
Thirty-seven juvenile Sacramento perch collected from Bridgeport Reservoir in Mono County were driven to Lindo Lake County Park and released Aug. 10 into the recently restored and renovated Lindo Lake east basin. It's the second stocking of Sacramento perch into Lindo Lake as thousands of larval Sacramento perch were released there last year. CDFW will conduct additional translocations of fish from Bridgeport over the next two years to supplement the fishery at Lindo Lake. Watch as Sacramento perch are collected from Bridgeport Reservoir (video).
Sacramento perch are California's only native species of sunfish and the only native sunfish west of the Rocky Mountains. Once found in abundance within the Sacramento-San Joaquin Delta and Clear Lake in northern California, Sacramento perch have been displaced from their historical range as the result of competition from non-native sunfish, including bluegill and green sunfish, that were widely introduced into California in the early 20th century.
Today, Sacramento perch are a "species of special concern" in California and are found in only about two dozen isolated waters mostly in remote parts of northern California and along the Eastern Sierra. Where they exist in large numbers, notably at Crowley Lake and Bridgeport Reservoir in Mono County, Sacramento perch support popular sport fisheries and are especially prized for their fine table fare. The state record Sacramento perch was caught at Crowley Lake in 1979 weighing 3 pounds, 10 ounces.
"We're grateful to the County of San Diego for welcoming this unique native species to Southern California and Lindo Lake County Park specifically," said Max Fish, senior environmental scientist for CDFW. "This is an exciting introduction that's part of a much broader, three-year effort. We're working to make sure our existing populations of Sacramento perch continue to thrive, enhancing the genetics where we can, and we're looking to expand the range both in terms of conservation populations as well as creating new recreational fisheries."
Although Sacramento perch struggle to coexist with non-native sunfish, the species can tolerate a wide range of environmental conditions and thrive where many other fish species cannot, including waters with high alkalinity, salinity, cold temperatures and warm temperatures, which make Sacramento perch a good candidate to establish sport fisheries in some urban park ponds and communities historically underserved by CDFW's fish planting efforts.
Lindo Lake is currently closed to recreational fishing to give the Sacramento perch time to establish a self-sustaining population and grow to a catchable size. Plans for recreational fishing at Lindo Lake also include the stocking of rainbow trout in the winter and channel catfish in the summer.
Lindo Lake is San Diego County's only natural lake. In the 1960s, a dam was built upstream that blocked freshwater flow to Lindo Lake from Quail Creek. For several decades, the lake's primary water sources have been a mix of well water and urban and stormwater runoff. Sediment deposits, pollution, and increased temperatures have drastically reduced water depth and water quality over time. A long-term revitalization project was launched in 2020 to improve Lindo Lake, beginning with the nearly dry 12-acre east basin, where the Sacramento perch were released.
Among other Lindo Lake upgrades, approximately 100,000 cubic yards of sediment was removed, deepening the lakebed to 10 feet. Two 48-inch culverts were constructed to connect the east and west basins for optimal water circulation, and 100 custom crafted fish habitat structures such as tree shelters, gravel spawning areas, rock reefs and spawning pipes were installed to support fish growth and repopulation.
The same week Sacramento perch were added to Lindo Lake, CDFW carried out a number of other translocations involving some 300 fish in total. Sacramento perch were collected from Biscar Reservoir in Lassen County and taken to Bridgeport Reservoir while Sacramento perch collected from Bridgeport Reservoir were brought to Biscar Reservoir to improve the genetic diversity of both populations. Forty-three fish from both Biscar Reservoir and Bridgeport Reservoir were also taken to a pond in Yolo County to help reestablish the species within its historic range in the Sacramento Valley. CDFW will supplement the Yolo County pond with additional fish over the coming years to ensure a genetically diverse foundation population.
Like most sunfish species, Sacramento perch are incredibly fecund and a female Sacramento perch can lay between 10,000 and 100,000 eggs from a single mating.
More Reports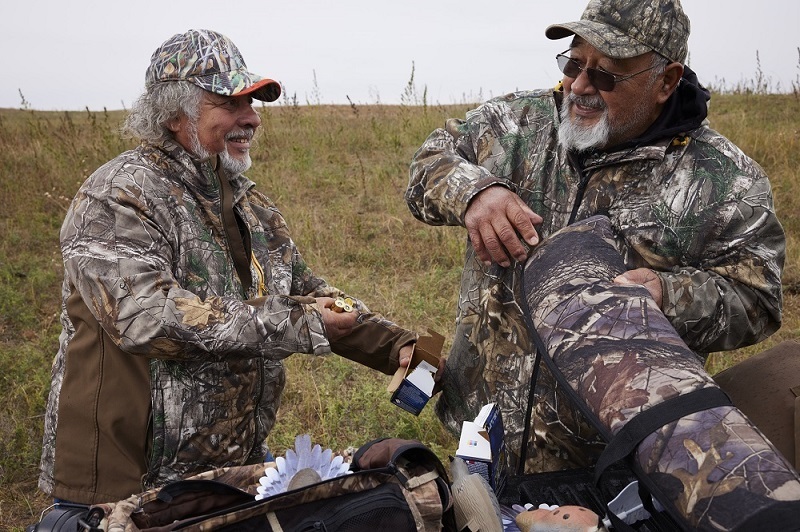 8-31-2023
It's a national holiday for some that doesn't show up on any calendar. A day to rekindle friendships, of barbecues and......
Read More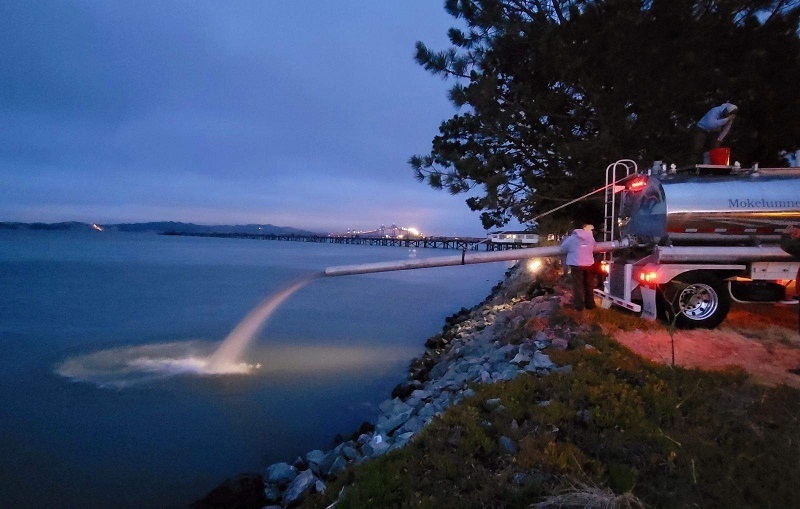 8-24-2023
The California Department of Fish and Wildlife (CDFW) has completed the release of approximately 23 million fall-run Chinook salmon raised......
Read More