ODFW Recreation Report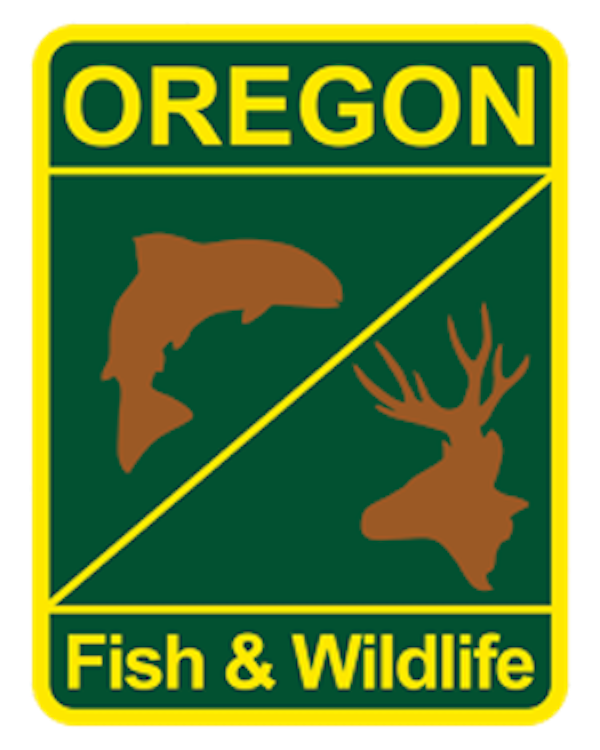 by OR Department of Fish & Wildlife Staff
11-9-2023
Website

Find duck harvest numbers‌
If you're wondering how duck hunting has been at ODFW wildlife areas, check the recent harvest statistics on MyODFW.com.‌
Western streams closed to trout Oct. 31‌
Most rivers and streams in the NW, SW, Central and Willamette zones – along with several other popular fisheries -- closed to trout fishing on Oct. 31. ‌
CWD check stations, other ways to get your animal tested‌
As elk seasons continue, ODFW will be monitoring hunter harvested elk for CWD – a fatal, highly infectious disease. What can hunters do to help combat CWD?‌
Get your animal tested – at a roadside test station, ODFW office or participating meat processor and taxidermist.
Education yourself, and others, about CWD, the risks to Oregon's wildlife, and other ways you can help.
Find out more about CWD, check station locations and the ways to have your animal tested.‌
Veterans Day Nov. 11 – Thank you for your service!‌
From license discounts to additional controlled hunt tags, ODFW wants to make sure our uniformed service members are given the opportunity to participate in the outdoor recreation Oregon has to offer. Learn more about the opportunities.‌
Eastside rivers open to steelhead through April 30‌
There are enough returning fish that the John Day, Deschutes, Snake, Grande Ronde, Imnaha and Wallowa rivers will remain open to steelhead fishing through April 30, 2024, per permanent regulations.‌
Rogue-South Coast Steelhead Validation and Harvest Tag go on sale Nov. 1‌
All winter steelhead anglers in the Rogue Basin and on the south coast will need a Rogue-South Coast Steelhead Validation from Dec. 1 to April 30. In addition, anglers will need a new harvest tag to keep wild winter steelhead in this area.‌
The new validations will provide more accurate harvest information and close annual harvest loopholes on certain daily licenses. Learn more about this new validation and harvest tag.‌